The Connections Call Center team is made up of a diverse group of certified and qualified agents.  Though the main office is located in Squamish B.C., we have remote agents located across British Columbia, from the Interior to Vancouver Island.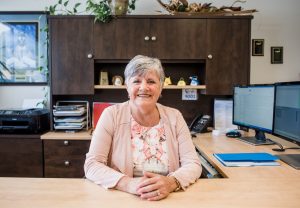 Lillian Lyle, Chief Executive Officer, was the recipient of The Tom Ryan Award of Ethics, Integrity Above All in 2005. The coveted Tom Ryan Award is presented annually in memory of one of the Contact Management field's most ardent advocates, Tom Ryan – a pioneer of the Telephone Message Industry.  This Industry-specific award pays homage to companies that exhibit quality service while adhering to a mandate based on commitment to ethics and integrity above all else. Also taken into consideration is the company's overall dedication to maintaining a cohesive working environment, practicing ongoing internal and external customer service initiatives and continuous involvement in industry and community programs.  Lillian was also voted as The Squamish Business Person of the Year in 2003, a nomination entered by an employee. Lil served on the Board of Directors for CAM-X from 1998 to 2009 as well as the Squamish Chamber of Commerce from 2004 to 2007. She is also the Chair of the CAM-X Award Committee so she fully expects her staff to exceed her expectations!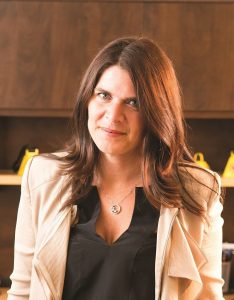 Trish McMaster, Chief Operating Officer, has worked her way up from agent, to trainer, to supervisor, Operator Manager, to now Chief Operating Officer. Trish has worked with her mother, Lillian Lyle, in the call centre since 1992. These roles have truly given Trish the hands on experience to lead her team. A passion of Trish's is empowering and motivating her team by providing tools and guidance to make them the best that they can be. Being able to relate to her employees on every level of the organization, enables Trish to mitigate problems and keep spirits high.  Finding solutions to exceed clients expectations is one of Trish's specialties.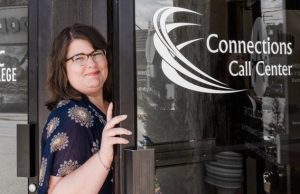 Jody Iverson, Senior Supervisor, grew up in a small business environment, and as a result she highly values the hard work and dedication that goes into a family business like Connections Call Centre. In 2009, Jody found her place with Connections Call Centre, and quickly grew into a supervisory role with the company. Under the guidance if Lil and Trish, Jody has learned about the many aspects of the call centre world, and has thrived in this fast paced, ever changing environment. In 2014, Jody was awarded with the Donald Swift Education Endowment, which enabled her to attend the CAM-X Convention in Ottawa. Since then, Jody has had the opportunity to attend many conferences, always enhancing her skills to stay at the cutting edge of call center operations, and technology. Jody has developed a training program for Connections Call Centre, which is always evolving with the needs of both clients and staff. Her passions within the office include figuring out complex programming solutions, client care, and supporting agents. Outside of the office, Jody enjoys photography, and actively volunteers in her community.
Our Award Winning Team is made up of highly trained agents, who are dedicated to excellence.  Our team genuinely cares about their work, our organization, and our clients; they are excellent at anticipating and exceeding our clients' needs. Connections' Agents are trained to the highest Industry Scoring Standards, and all work hard to exceed 97% on their monthly evaluations. All of our agents have also been fully certified through the CAM-X CSR Certification program; Agents are tested on extensive system knowledge, as well as award winning quality standards.  The Believe Team is a dedicated group of professionals, who are happy to come in each day to work for you.
We believe that we are stars, and we have the awards to prove it!